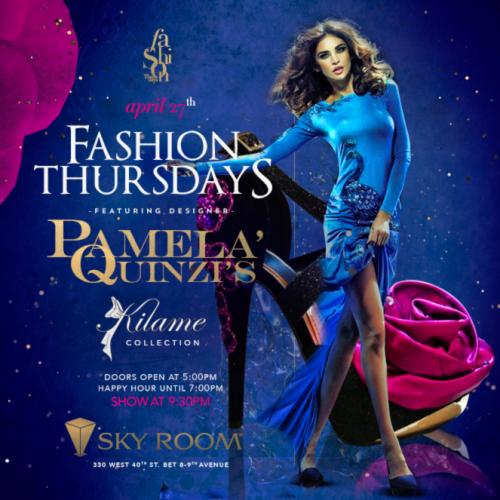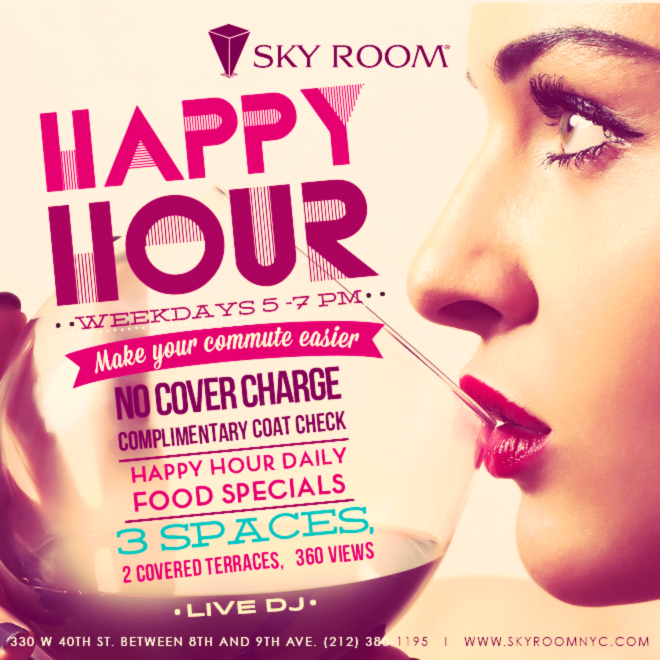 Fashion Afterwork
4/27 5 PM - 2 AM
No cover charge on Thursdays
Happy Hour from 5PM to 7PM
[FREE COAT CHECK during HH]

$5 Beers, $7 Well Drinks & Wines by the glass.

THURSDAY SPECIAL: $7 Mojitos til 10PM by Bacardi.

Show off your style in class. Don't waste that outfit on only your co-workers. Get out, socialize, look fabulous and let Sky Room make you feel like a true fashionista!

Tonight's Fashion Show is titled: Killame by Pamela Quinzi with the soundtrack to your magical evening provided by Raffael De Luca.

#GarmentDistrict #NYC #FashionAfterwork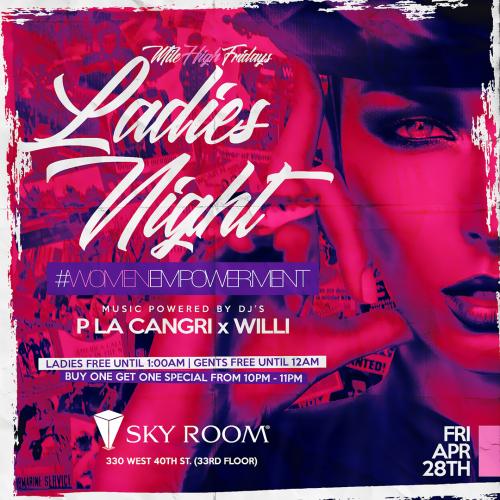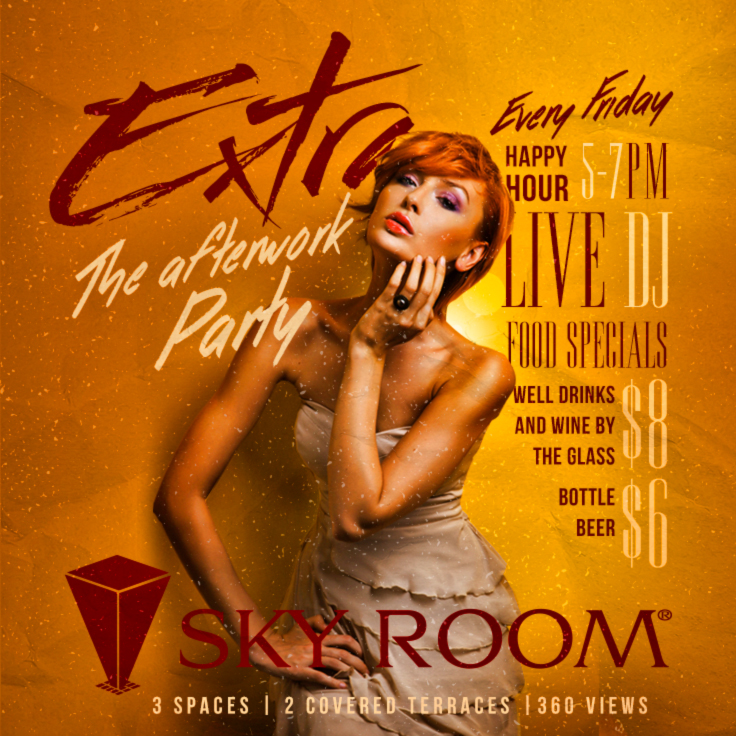 Ladies Night at Sky Room for Mile High Fridays
4/28 5 PM - 4 AM
~EXTRA~ our FRIDAY Happy Hour from 5PM to 7PM
$5 Beers, $7 Well Drinks & Wines by the glass.
(ask us about our sponsored Friday drink special for the evening)

Starts at 5pm
The "Extra" Afterwork Party is full of brand tastings & surprise giveaways!

Come for happy hour after work, stay for the party all night with amazing music, spectacular views of NYC and a purely magical vibe.

Music by: P La Cangri & Willi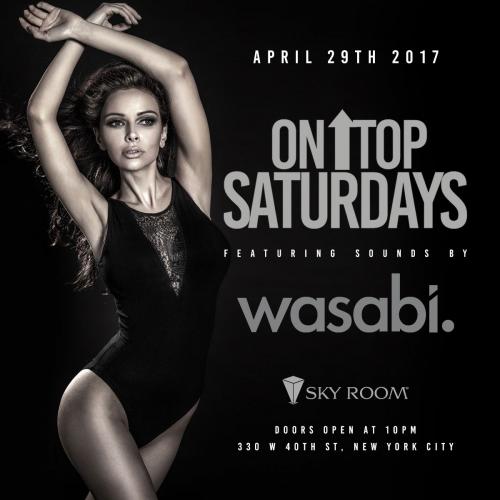 On Top Saturdays at Sky Room
4/29 5 PM - 4 AM
Table Reservations recommended.
Party under the stars with the New York City skyline as your backdrop.
Spend your Saturday night at New York's tallest, sexiest, & BEST rooftop party bar & lounge perched high above Times Square. 40th Street Rooftop.

Enjoy the breathtaking views, the delicious food, cocktails and the incredible scene that has made Sky Room the place to be on a Saturday night.

Soundtrack by: WASABI.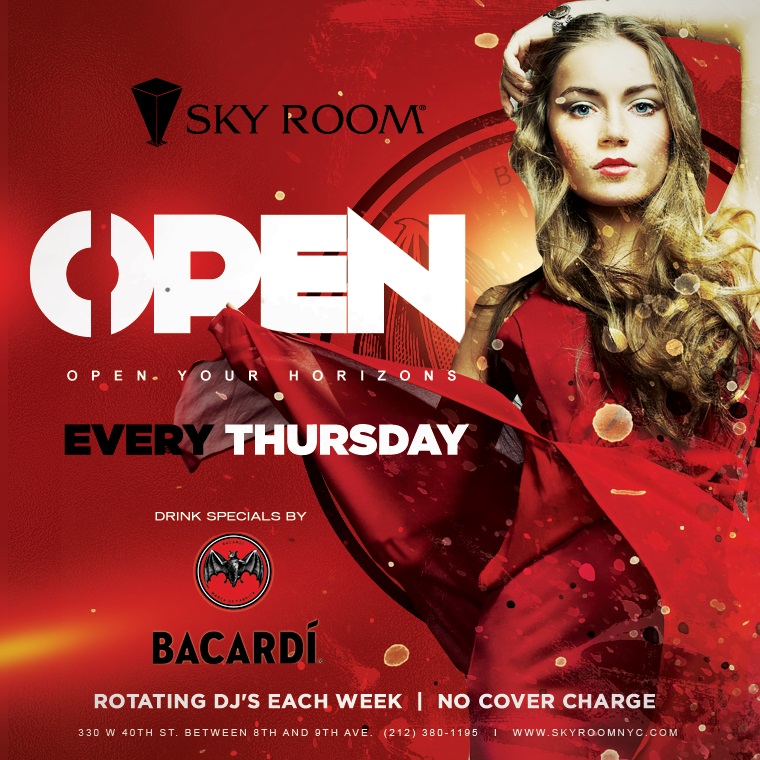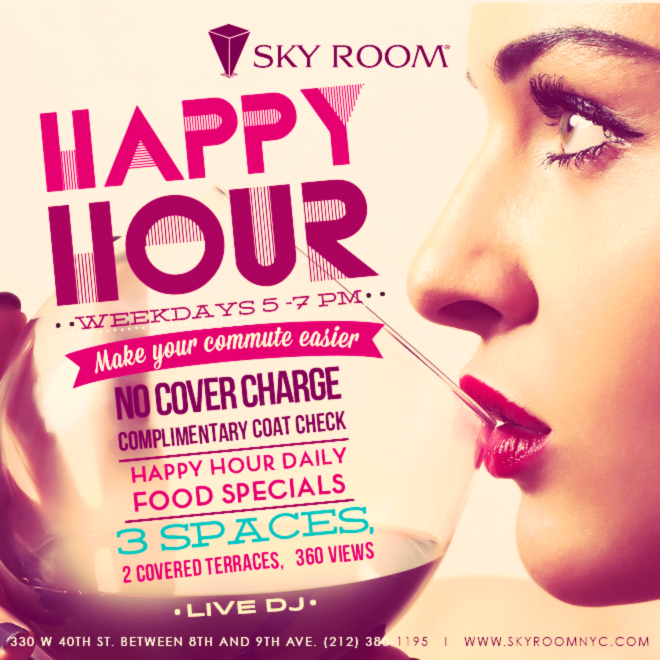 Fashion Afterwork
5/04 5 PM - 2 AM
No cover charge on Thursdays
Happy Hour from 5PM to 7PM
[FREE COAT CHECK during HH]

$5 Beers, $7 Well Drinks & Wines by the glass.

THURSDAY SPECIAL: $7 Mojitos til 10PM by Bacardi.

Show off your style in class. Don't waste that outfit on only your co-workers. Get out, socialize, look fabulous and let Sky Room make you feel like a true fashionista!

Tonight's Fashion Show is titled: with the soundtrack to your magical evening provided by Raffael De Luca.

#GarmentDistrict #NYC #FashionAfterwork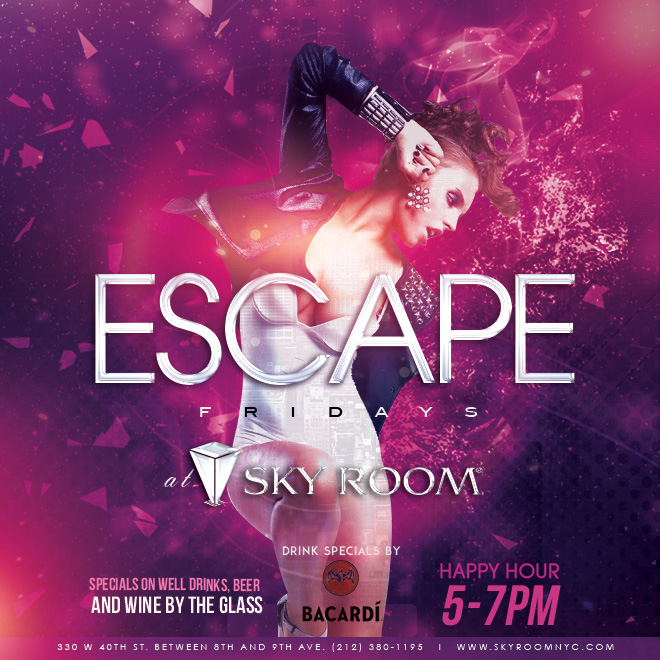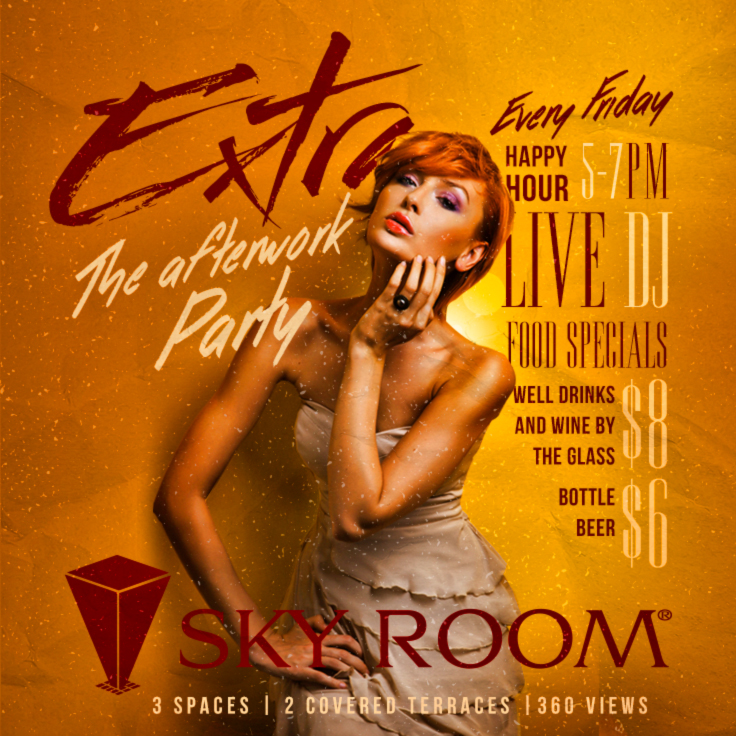 Mile High Fridays at Sky Room
5/05 5 PM - 4 AM
~EXTRA~ our FRIDAY Happy Hour from 5PM to 7PM
$5 Beers, $7 Well Drinks & Wines by the glass.
(ask us about our sponsored Friday drink special for the evening)

Starts at 5pm
The "Extra" Afterwork Party is full of brand tastings & surprise giveaways!

Come for happy hour after work, stay for the party all night with amazing music, spectacular views of NYC and a purely magical vibe.

Music by: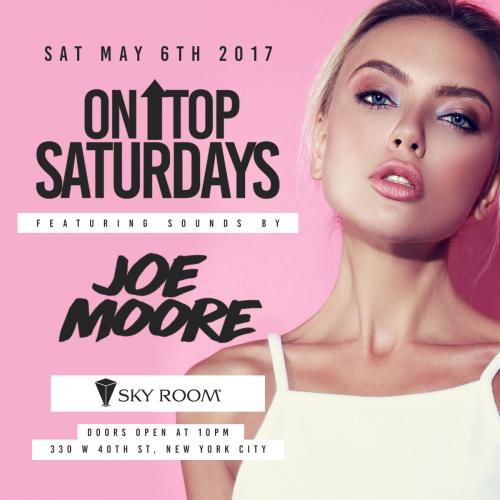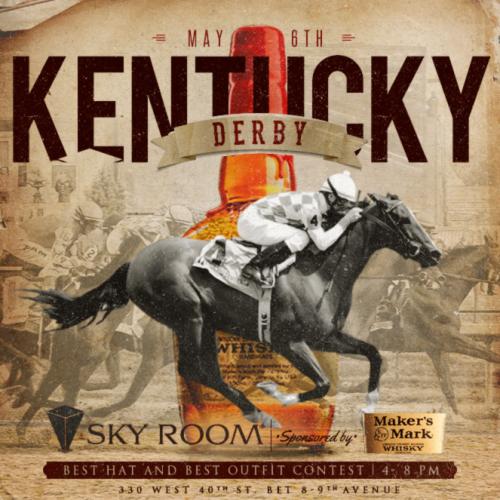 On Top Saturdays at Sky Room
5/06 5 PM - 4 AM
Table Reservations recommended. Kentucky Derby Contest: Best Outfit and Hat win! 4pm-8pm sponsored by Maker's Mark
Party under the stars with the New York City skyline as your backdrop.
Spend your Saturday night at New York's tallest, sexiest, & BEST rooftop party bar & lounge perched high above Times Square. 40th Street Rooftop.

Enjoy the breathtaking views, the delicious food, cocktails and the incredible scene that has made Sky Room the place to be on a Saturday night.

Soundtrack by: Joe Moore